Discounts & Incentives
Central Storage Depot offers a variety of discounts and incentives on household storage and business storage including:
• Incentives to our customers who rent multiple units:
You will receive 10% off our normal pricing when you rent a second unit!
• Incentives for customers paying in advance:
One free month rental for paying 12 months in advance!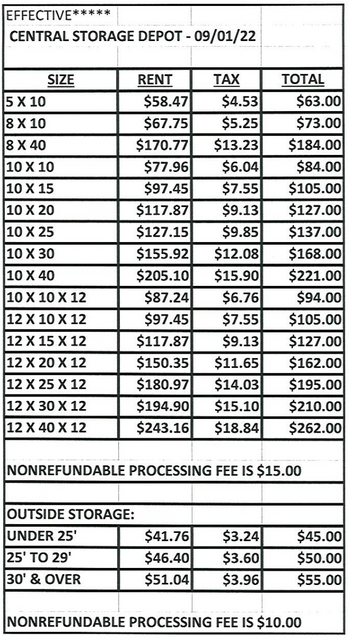 Cash Off Your Rent for Your Referrals
If you are happy with the quality of the commercial storage units at Central Storage Depot, tell your friends.
We value our customers and we have no better source of advertising than the nice things you tell the people you know about our service, competitive prices and convenient location.
When a friend rents a commercial storage unit, you get a $25 credit on your existing rent!
To receive this reward, the new customer must mention the relationship at the time they sign the rental agreement. It's that easy!
For each friend or family member who rents a commercial storage unit, that's another $25 credit you receive on your rent. Spread the word and save the dough!